CPR Classes Near Me has certified CPR trainers nationwide offering same-day in-class CPR training and testing with a quick turnaround for individuals or companies/groups. CPR Classes Near Me provides the highest quality CPR training programs for AHA BLS CPR and AED Classes. Our experienced local CPR instructors are certified and equipped with the knowledge and expertise to provide comprehensive and personalized CPR training to individuals and organizations today.
Our courses equip you with the CPR skills, knowledge, and confidence to safely save lives and respond to emergencies. We offer various CPR training options, including in-person individual and group training or onsite group training to cater to your schedule.
Don't see us in your area? Email us and we might still have CPR trainers in your area.   Interested in getting your group or entire company CPR certified, we can come to you!
AHA BLS CPR AND AED CLASSES
Our Certifications Include: 
Perform Basic Life Support (BLS) to all ages

Properly use an AED machine 

Perform all steps of CPR

Perform under pressure
CPR Classes Near Me utilizes local certified trainers to deliver the finest American Heart Association Certification CPR classes. We offer comprehensive same-day training and testing!
Our CPR Training Includes
Same Day CPR Cards

Hands on Chest Compression Training

Rescue Breath Training

AED Usage for Infant, Child, and Adults

Friendly and Relaxed Environment

Certified Professional Instructors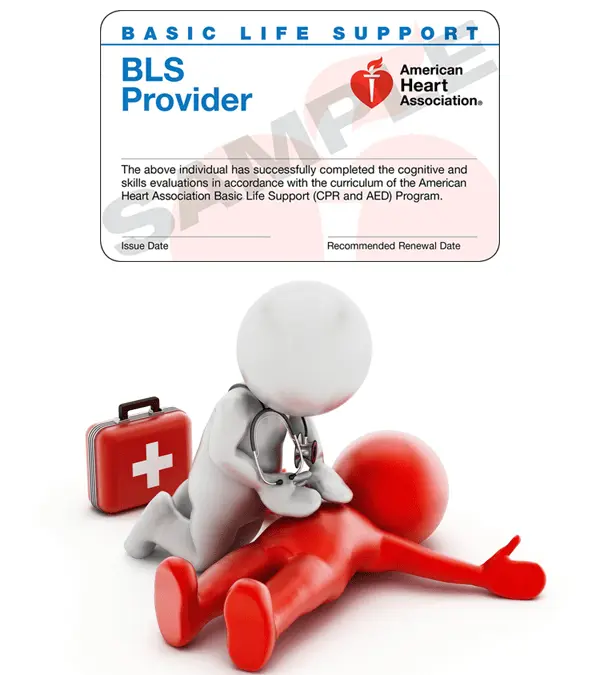 CPR Classes: Learn Life-Saving Skills and Get Certified
At CPR Classes Near Me, we offer comprehensive CPR classes and certification programs that equip you with the knowledge and skills to save lives in emergencies. Our AHA BLS CPR courses are perfect for healthcare providers, and individuals to learn life-saving techniques.
Our CPR classes cover essential topics, including basic life support (BLS) , automated external defibrillation (AED), and choking management. We use the latest CPR training techniques and latest equipment to ensure our students receive the highest quality training possible.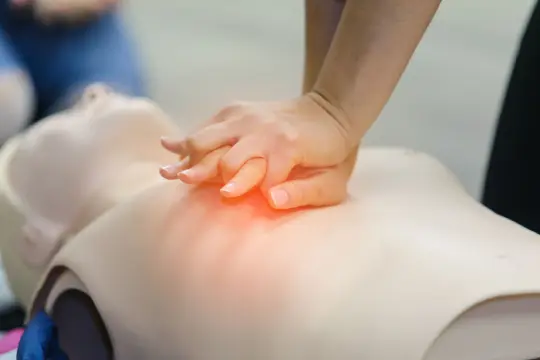 CPR Classes: Learn Essential Life-Saving Skills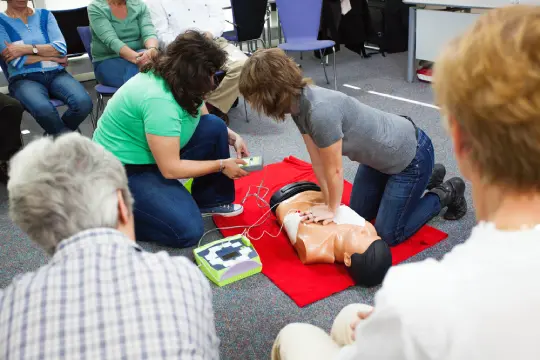 Our interactive and hands-on AHA BLS CPR classes allow you to practice and perfect your skills in a safe and controlled environment. We offer in-person individual or group CPR classes so you can choose formats according to your preferences and schedule. 
You'll learn the latest CPR techniques for adult, child, and infant patients during our AHA BLS CPR classes. You'll also learn to use an AED, manage choking emergencies, and respond to cardiac and respiratory emergencies. Our experienced instructors ensure you understand the concepts and can perform the skills correctly.
Our CPR classes will provide you with the knowledge and skills you need to respond confidently in emergencies.
CPR Certification: Get Certified and Save Lives
Getting CPR certified is an excellent investment in your personal and professional life. By obtaining a valid AHA BLS CPR certification, you will have the essential skills and knowledge to respond to emergencies effectively, which can ultimately save lives. Additionally, having a CPR certification demonstrates your commitment to safety and preparedness, making you a valuable asset to your workplace or community organization.
Our AHA BLS CPR certification programs provide comprehensive training in all aspects of CPR, including rescue ventilation and chest compressions. Our courses cover CPR skills and theory for adults, children, and infants. We also emphasize the importance of early defibrillation and teach our students how to use an AED.
Whether you are an individual seeking CPR certification for personal growth or a professional requirement or an organization looking to train your employees in life-saving techniques, we have a program to meet your needs. Our AHA BLS CPR certification programs are affordable, convenient, and flexible.
At CPR Classes Near Me, everyone should have access to life-saving skills and knowledge. Contact us today to learn about our CPR certification programs and how we can help you get certified and save lives.